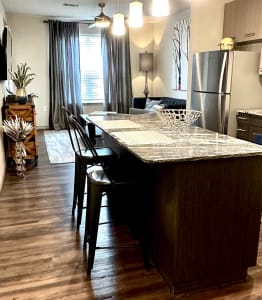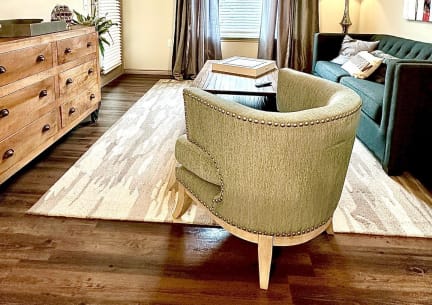 Welcome To
The Village at Lakefront
Discover Little Elm's Lakeside Charm
Nestled along over sixty miles of scenic shoreline, Little Elm beckons you to experience a picturesque retreat. Situated on the northeastern fringes of Lewisville Lake, this captivating town offers an ideal balance between natural beauty and urban convenience. Whether you're drawn to the serenity of lakeside living or the vibrant energy of nearby Frisco, Little Elm is a haven for both.
Introducing The Village at Lakefront: Your Lakeside Retreat
Welcome to The Village at Lakefront, a newly developed residential community seamlessly integrated into Little Elm's scenic landscape. Offering a variety of studio, one-, and two-bedroom apartments, our community is designed to harmonize modern living with the allure of nature. With an impressive selection of nine diverse floor plans, you're sure to find the perfect dwelling to call home.
Unparalleled Amenities for Every Lifestyle
Elevate your everyday living with a plethora of amenities that The Village at Lakefront offers. Indulge in friendly competition at the billiards/game room or savor your favorite beverage at the Starbucks Coffee Bar. Embrace the sun-soaked days by the resort-style pool or achieve your fitness goals at the on-site fitness center. Every facet of our community is crafted to enhance your living experience.
Your Gateway to Seamless Living in Little Elm, TX
Set within proximity to Frisco, The Village at Lakefront offers more than just stunning apartments. Seamlessly navigate your living experience through our intuitive online portal. Pay rent, schedule maintenance, and engage with our attentive management team from the comfort of your abode. We understand the significance of effortless living, and we're here to make it a reality for you.
Dedicated to Your Comfort and Satisfaction
At The Village at Lakefront, your contentment is our utmost priority. Our experienced management team is your partner in creating a harmonious living environment. From inquiries to assistance, our friendly office staff is always ready to cater to your needs. Experience the assurance of attentive service as you embark on your journey in our Little Elm, TX community.
Embrace Lakeside Living, Embrace Frisco Proximity
Envision your life at The Village at Lakefront. Contact us today to arrange a tour and immerse yourself in the captivating ambiance of lakeside living. Located in close proximity to vibrant Frisco, you'll relish the convenience of urban amenities while cherishing the tranquility of lakeside serenity. Embark on a new chapter of exceptional apartment living today.
THERE'S ROOM FOR YOU AT THE VILLAGE AT LAKEFRONT
Ready to move in? Enter a date to view a list of our vacancies.